Haunted Mississippi Paranormal is a Mississippi based paranormal research group. The goal of HMPR is to research, investigate, and document paranormal activity in an unbiased, logical, and scientific manner. HMPR is dedicated to the discovery of truth, and to helping those who experience severe, disturbing, or frightening activity. HMPR members will conduct research and investigations according to the rules and policies of the group, and with the utmost respect for the privacy and property of our clientele, the community, and the group it conducts. HMPR conducts investigations free of charge in the search for answers to the paranormal.
HMPR takes a more scientific look into those things that do not appear as normal in nature. While not all things paranormal are necessarily ghost per say, HMPR extends is services free of charge to those who need assistance. Nearly 80% of all reported paranormal activity can be revealed and explained through proper investigation.
(This HMPR Banner's code is available in the links section if you wish to promote HMPR, we also do a link exchange program with interested sites, contact HMPR at:
haunted_mississippi@hotmail.com
for more details)

Our resources here are:
HMPR Message Boards - Our communications system and the most up to date portion of HMPR.
HMPR Realtime Chat - Chat client applet that allows streaming realtime communication.
Paranormal Headlines - This is an updated news reference board with automatic updates from the publisher.
Realtime Tools/Data - These are some general auto updated environmental factors that may have a bearing on research.
Our Equipment - A page listing some of the equipment used by HMPR.
Request Investigation - This page allows anyone to file a request for investigation by HMPR.
Membership Application - This form allows you to file an application to become a member of HMPR including becoming an investigator.
Suggested Links - These are some other sites suggested, either sponsor sites or other sites dedicated to research of the unknown.
Guestbook/Map- A sort of realtime guest book. This item will actually update automaticaly, and is usable as a communications device. Also listed is a map by Frapper for your "Here I am.." pin and comment.
FAQ about HMPR - Most commonly asked question to Haunted Mississippi Paranormal Research.
HMPR Products and Gear - A place where you can purchase items with the trademark HMPR logos. A portion of the procedes goes to HMPR for furthering research.
Support HMPR - HMPR is a non-profit organization helping the community at no cost to the client. This in mind, it is relatively hard to alot the funds to support the organization without donations. All donations are greatly appreciated and will go to equipment upkeep and purchase for the purpose of conducting investigations.
Bylaws/Legal - The legal of HMPR.
Please, have a look around. We welcome everyone who is interested in the research of the unknown and skeptics alike. The navigation control is on the right side of the page, or you can select the page of interest in the list above. Most of our most recent updates will show up in the message board area.
Just because it may appear strange....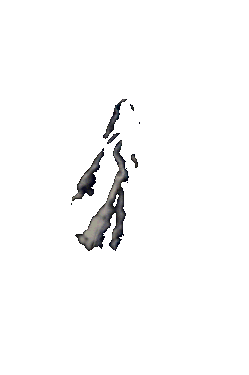 ....It could still be explainable...